Airport Lounge access used to be the domain of the "rich and famous", business travellers or those with a premium frequent flyer card.
Not any more!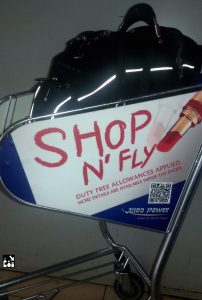 More and more people can now access an Airport Lounge on a day-pass at a very competitive price. For the non-frequent flyer this can be advantageous, especially if you flight is delayed.
Most lounges allow you free airport WiFi, snacks or some hot dishes, a selection of free drinks and the comfort of your own space before you fly. Sometimes, there are shower facilities too.
And for shopping, Frankfurt airport have now introduced a delivery system where your online purchases can be delivered to the airport lounge, whilst you wait for your flight. This will save you time and trouble and also the hassle of carting your purchases around the Terminal. Other airports are now looking at this facility too, such as Auckland.
Some airport Stores will deliver your goods to the Gate, some are obliged to do this, as is the case in the USA where Customs restrictions do not permit you to actually buy in store and carry your goods around the Terminal.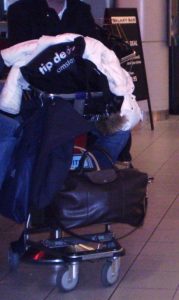 But, now that VIP Airport Lounge Access is open to so many passengers than before, it is well worth checking before you fly for your retail options.
Air travel is about convenience, or it should be, but more often than not it is stressful. So, these small innovations can help you during your journey.
Most people cant be bothered to buy "Duty Free" in an airport, only 19% of travellers actually buy, so using digital channels and easy delivery, this could be the simple method to find that bargain.
For detailed Duty Free information, the rules and regulations or a list of available airport lounge passes at good prices, check before you fly!