Buying electronics in Duty Free shops has been a growing trend over a number of years and the selection of products has grown enormously. Additional stand-alone airport electronic stores are also more common in the terminals, especially with the growth in demand for smartphones and tablets.
We can see regular searches on our main store directory database for items such as "iPhone, Samsung Galaxy, Tab 3" and the Latino terms for a phone "celular or fones". We also now see many searches for "apple watch, smartwatch, Huawei Watch, Gear3 or LG Watch style".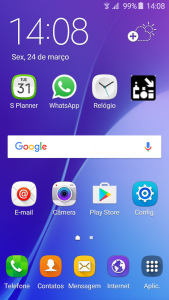 All this has come about because in some countries, the latest electronic gadgets are very expensive, due to the high import duties levied in some countries.
In particular we see these searches from SE Asia and Latin America. Many Spanish and Portuguese searches seek out "Panama Duty Free" because this tax-free territory is perceived to have much cheaper prices for these gadgets than many other countries, like Brazil.
A similar trend is apparent from certain Asian countries, although from these territories "Dubai Duty Free" is a more common search term.
And now, for anyone flying to the UK or the USA via some Middle Eastern, North African or Gulf Countries, your problems could start with the recently imposed "Laptop Ban" in the main aircraft cabin. Especially if you had planned to buy any electronics in a Duty Free airport store, whilst travelling.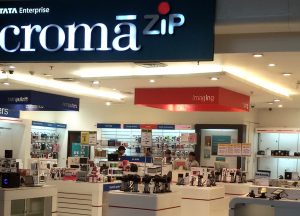 These new rules are very ambiguous, confusing and we are discussing here, any new purchases in Duty Free Stores and we are not referring to the gadgets you had already planned to take with you from home.
That said, the rules are much the same, except that your personal possessions will (mostly**) be dealt with at the check-in area, before you enter the "duty-free airside section" of an airport.
Without wishing to tell you something you don't already know!  Once you "go airside" (i.e through security to your Gate for boarding), it is hard to turn back. More importantly, not all airlines will then have the facility to place any newly purchased electronics into the baggage hold of the aircraft.
If they do, it still could mean a long wait at the Gate and also the possibility of extra bag charges, but this will depend on each airline.
* Electronics in Duty Free Shops, how your purchases will relate to the new security rules into Great Britain and beyond.
If you are travelling in or out of the UK with any of the airlines below, to or from any of the Countries mentioned below, you should check with the store, to find out if you can now carry your electronics purchase with you into the main cabin. Or whether your airlines will check it in for you as hold baggage.
Do not assume anything, ask and ask again.
Likewise, you should really also contact the Airline Customer Service departments at the British (or other) airlines mentioned below, for an extra double-check, before you buy.
The British government announced Tuesday that it would be following the United States in banning large electronic items in cabin baggage on flights from several Middle Eastern and North African countries.

Passengers traveling from Turkey, Lebanon, Jordan, Egypt, Tunisia and Saudi Arabia will from now on be forced to check their bags in if they carry any electronic equipment larger than 16 centimeters (6 inches) long, 9.3 cm wide and 1.5 cm deep.

The British airlines to be affected by the move are British Airways, EasyJet, Jet2.com, Monarch, Thomas Cook and Thomson, while the foreign ones are Turkish Airlines, Pegasus Airways, Atlas-Global Airlines, Middle East Airlines, Egyptair, Royal Jordanian, Tunis Air and Saudia.

** Apparently, Emirates in Dubai, are packing your electronics at the Boarding Gate for you and then placing these possessions in the hold. At this time, we don't know if this is free or charged. For sure they will do the same for purchases made in the Dubai Duty Free shops. But expect long queues at the Gate for the time being.
Always better to know all the rules in advance …. check before you fly!
Internacional: Para buscar tiendas libres de impuestos, catálogos y precios, ingresa tu ciudad o país de destino y haga clic "Go". Cuando encuentre la información de su destino haga clic en el icono rojo de Aduanas para la búsqueda restricciones aduaneros. Para encontrar lojas duty free e os preços, inserir destino, click e Go! A cota de isenção alfandegária refere-se ao seu país de chegada e não ao país de partida. Os regulamentos alfandegários podem ser encontrados clicando no botão aduaneiro para a esquerda ou procurando seu país de destino.