Buying Duty Free cigarettes or tobaccos is still about the best price saving product line when you travel, but buyers need to beware of the growing number of restrictions being imposed at Customs on arrival.

The original duty free shop was the one that sold cigarettes and alcohol at hugely discounted prices, it was this concept that the phrase "duty frees" was built on and has since spurned a global retail hub in airports and on airlines for those seeking a bargain.
But, times have changed and there are more changes to come for the smokers and drinkers amongst us.
Let the buyer beware, especially the smoker and they are best to check before they fly to find out what they can buy in an airport and more importantly, what they can take in to their destination.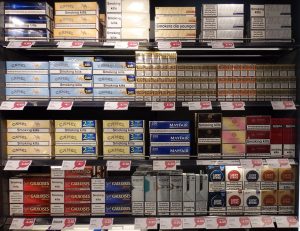 In 2016 there are numerous countries that will not permit the import of duty free cigarettes. The list is getting longer with Singapore, Hong Kong, Australia, New Zealand, Sr Lanka and Barbados stopping or reducing the duty free cigarette allowance. These rules apply in some countries, even if you offer to pay the tax on your tobacco.
Next year, the duty free cigarette allowance into Australia for travellers will be reduced to 25 sticks* or one pack, down from 50 sticks*, 2 packs at present. Other countries are planning similar reductions in the future. In the UK airport shopping for cigarettes is now conducted in a special area behind a screen, another rule to deter the sale of duty free tobaccos.
Oddly, there is one known exception where the Customs limits and exemptions have increased, Switzerland. This European, but non-EU Member State is one of the few to increase the allowance to 240 cigarettes on arrival. But, you can only take advantage of these new limits if you buy at the Swiss airport duty free arrivals shops. Why, because most, if not all other airports do not sell cartons of 240 cigarettes (12 packs of 20 sticks).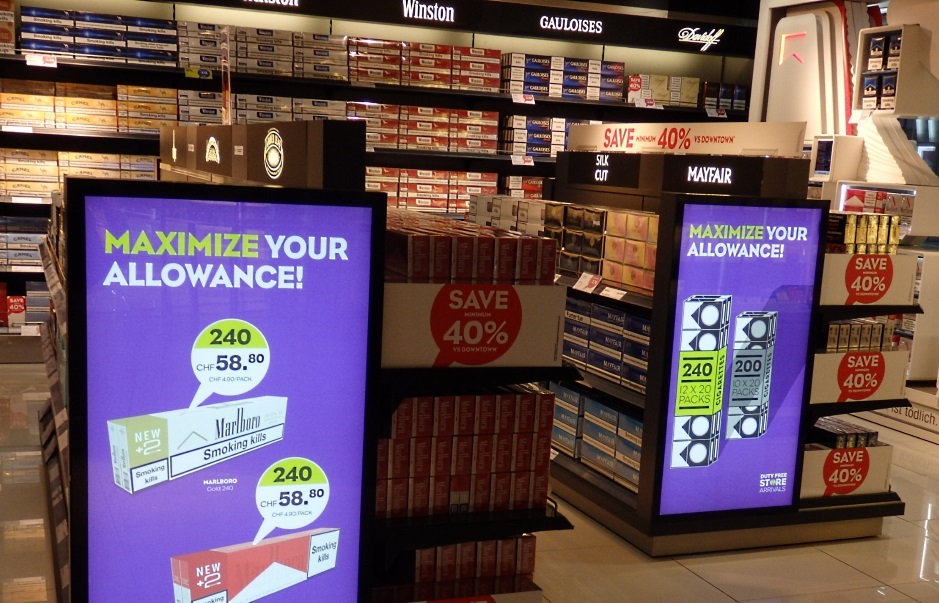 You can check all the world-wide duty free allowances, limits and restrictions, just go to our search pages, enter your destination and click the red Customs icon for details as to what you can buy, or not! Some pre-travel research might just save you time, money or even having those cheap cigarettes confiscated on arrival.
*The conventional cigarette pack contains 20 sticks, the carton 10 packs totalling 200 cigarettes. Many airports now sell multi-packs of 400, 600 or even 1000 cigarettes. It is very rare to find airport duty free stores selling packs of 25 cigarettes or cartons of 240 (12 pack of 20).
This means that if you want to take in 25 or 50 cigarettes into places like Australia or New Zealand, you need to buy them in the airport arrivals stores located in these countries.
** Duty Free on arrival does not promote or sell duty free cigarettes, tobaccos or cigars. We just provide useful information to assist consumers who may wish to buy on their travels.