We have all been there after a long haul flight and arriving at the airport, the long lines at immigration to clear the Border Controls, or even after a short distance, when the wait in line is potentially longer than the flight you have just taken.
Just announced in the British Media, Scotland's Edinburgh airport have come up with a novel solution… "pay a £5 premium to jump the queues and line up in the fast-track Passport lane", thus beating the wait for a price.

Airports around the world are big into what they call "non-aeronautical revenues", this means any money they can raise from outside the normal landing fees. Business operations such as airport duty free shops, catering, car parking, transport all fall under this category and now, so do new streams such as fast-track for security or for the airline check-in facilities. Other schemes include paid for wifi or the use of airport lounges if not a frequent flyer.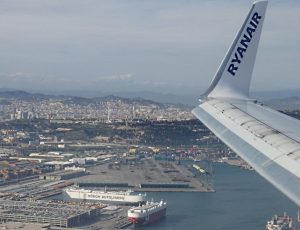 But, this is the most creative airport ancillary revenue concept to date and one that has already created uproar on social media. Oddly, there are thoughts that this new option will fly, especially with business travellers, but the idea leads to all kinds of complications.
What happens, for example, if you are a non British or EU Citizen arriving passenger? Will you be able to remove that long wait to be cleared into Great Britain? Will your fast-track entry be a person or an e-gate? What happens if you pay but the wait time is no different to the non-payers, will you get a refund and how?
There is enough to do at the airport on arrival already, that long walk to the gate, immigration procedures, collect baggage, collect duty free perhaps, clear Customs, change money, meet friends and family, transport to your destination.
What next, a fast track line for a car park exit ticket? Like a sort of "reverse drop off charge"?
One thing is for sure, this debate will run and run and if introduced, every airport will copy it, because they will not be able to resist the new revenue stream.
To find out more about global airport shopping facilities at arrivals around the world, check with us at duty free on arrival ….
*Ryanair are one of the world's greatest initiators of ancillary revenue streams and we are not suggesting that this new Passport fast-track initiative is their idea. It's just that Ryanair are one of the world's best on-time airlines and there is a great photo of them arriving at Barcelona airport early….. already saving their passengers time and money! So the airline gets you there early or on time and the airport then charges you not to lose what you have gained?