Duty Free refunds or returns on faulty goods, is the most difficult problem to solve, because you are probably on the other side of the world when you find out that you need to make a claim.
We receive emails every day asking for a refund or a credit for damaged goods bought in Duty Free stores, even though Duty Free on Arrival does not actually sell goods to anyone!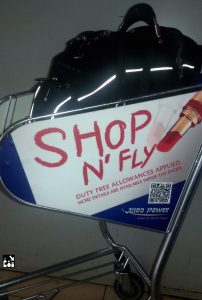 Perhaps these mails come to us because it is difficult to track down your airport store or that the retailer duty free information is not so easy to find?
We also receive many complaints about confiscations by airport security. Unfortunately, this is the way of the world these days and without wishing to defend over-zealous security staff it is really up to the traveler to know the rules in advance.
Here's a list of tips to help you, before you shop, so to avoid any problems……………………..
– Any liquids, however small, really need to be packed in a plastic STEB Security Bag with your receipt inside. It doesn't matter where you are flying to, domestic or international, just ask the store to properly pack your goods.

– If your store says "it is not necessary", be cautious and ask why! Security rules for personal possessions, on-board baggage limits or the Customs Regulations, are completely separate issues from the Tax-Free or Duty Free shopping rules , but many people still confuse the two.
– Your personal possessions, such as make-up, tooth paste, fragrances etc, come under slightly different security rules to those applied to your airport or airline shop purchases. The clear plastic bag required is different, for starters. This is important to know when connecting flights "in-transit" to another destination with your shopping.
– Always get a receipt, wherever you purchase. And check it! Especially if you paid by card. We know you are in a rush to get to the gate, but we have lost count how many times we have been asked to help people get duty free refunds due to mis-charging errors.
– Check which currency you are paying with and the exchange rate you are getting. Ideally before you get to the check-out and watch out for a payment method known as DCC, dynamic currency conversion.
– Don't be afraid to ask the store staff about where you can return your goods and get a refund if you have a problem. But ask this before you leave the store and ideally before the cash desk. Get a business card or the retailer's address at the time.
– For electronics, ask about the world-wide guarantee/warranty for the product at the time of purchase. Ask to see the guarantee, before you buy.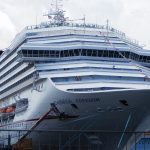 – Did you check if your Cruise Line lets liquors purchased on-shore, aboard ship? It's too late after you have left the store downtown! Ask before you go ashore.
– When you bought that nice Perfume or make-up, you tested the product in store then took a nice new sealed pack with you to the check-out. And off you went to the gate, probably only opening it once settled in your seat on board. Open the product in the Terminal, before you go to the Gate.
– Buying food products, and food means things like Olive Oil, Vinegar, Olives, Chutney or other local delicacies.. all great gifts from your travels. But, all or most come under the Liquids-in-transit rules! It is better to buy these types of products "airside", i.e. after passing security, than before. Otherwise, your Extra Virgin, might not even get as far as the departure lounge! And if you get them home ok, are you allowed to import foodstuffs into your arrivals destination?
This is most of the key tips we can think of for now, if there are more, please contact us.
If you want to find the details of your Travel Retailer, here's a pretty comprehensive list to help you. To change the language, just hit the flag you need at the top of the page.

Meantime, a real Duty Free bargain is the one that gives you no problems and a lot of pleasure… so check before you buy at our Duty Free and Tax-Free global information and shopping guide.